Casa Perla has four outdoor verandas and a rooftop deck with stunning 360-degree views. Wake up early and listen to the waves crashing on the shore as you watch the sun rise over the Caribbean. In the daytime the verandas are a perfect place to appreciate the flora and fauna of the Mayan jungle. There are literally thousands of rainbow-colored flowers and birds. And to see the sun set over the ancient Mayan jungle is breathtaking.

Casa Perla is only 50 meters (165 feet) from the water's edge. Guests enjoy great shelling along the secluded beach or spectacular snorkeling and scuba diving directly in front of the house. If you visit between mid-May and November you can experience one of nature's most unforgettable sights – Loggerhead, Green and Hawksbill turtles come ashore to lay their eggs in May and the hatchlings dash for the sea in November.

If you don't feel like visting the beach, our dark-bottom pool is as refreshing as it is beautiful. Comfortable lounge chairs were custom-made to enjoy a great book or relax with a chilled margarita. A wall surrounding the perimeter of the house assures total privacy as you bathe in the sun or enjoy a poolside bbq fiesta. Don't worry about packing beach towels or pool toys for the kids; Casa Perla has them for you.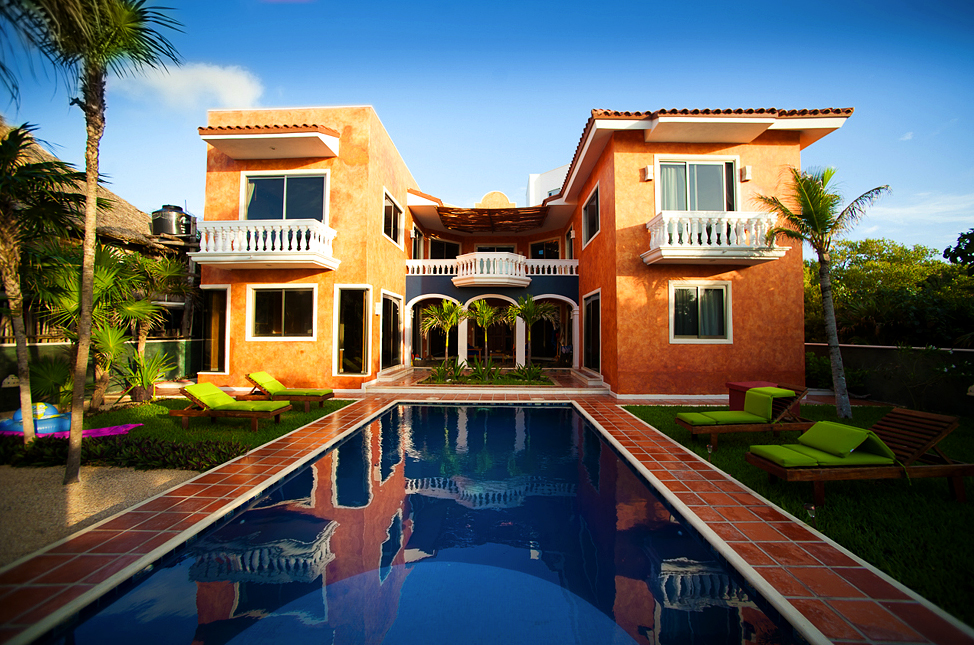 Front of House and Pool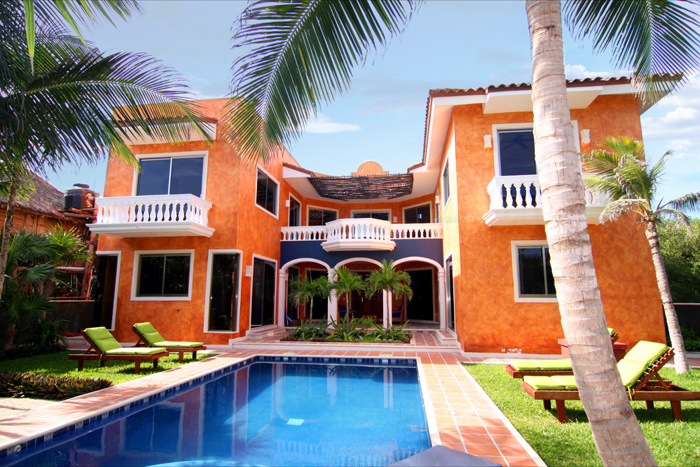 Front of House and Pool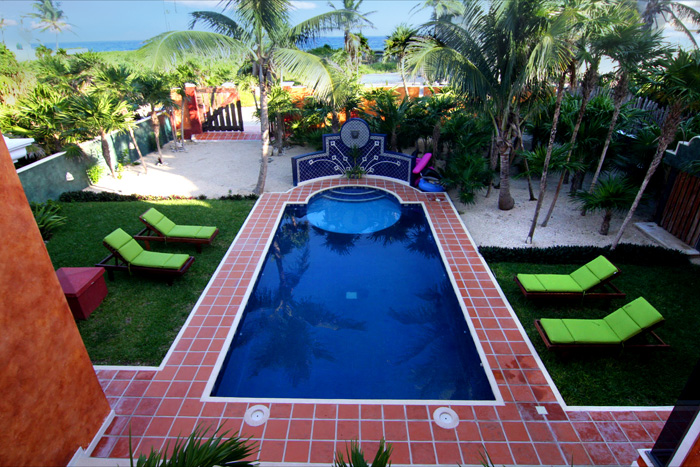 View from Second Story Veranda



Pool Detail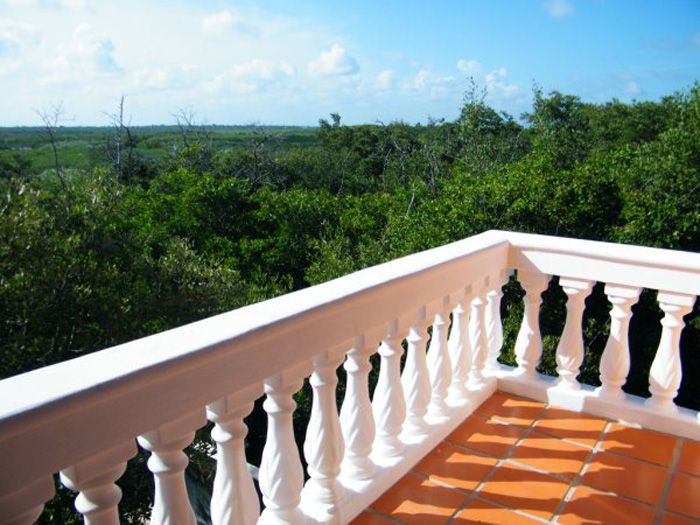 View of Magnificent Mayan Jungle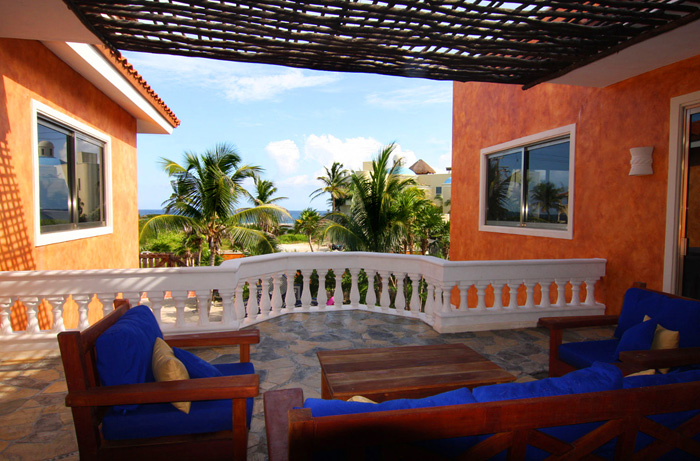 Second Story Veranda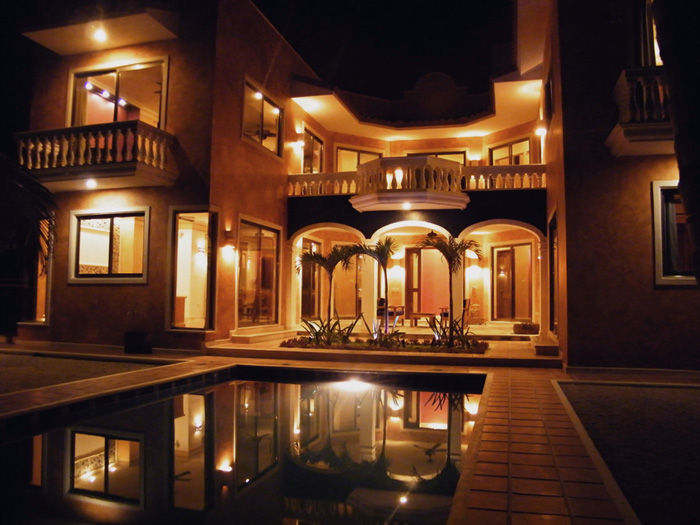 Night View of House and Pool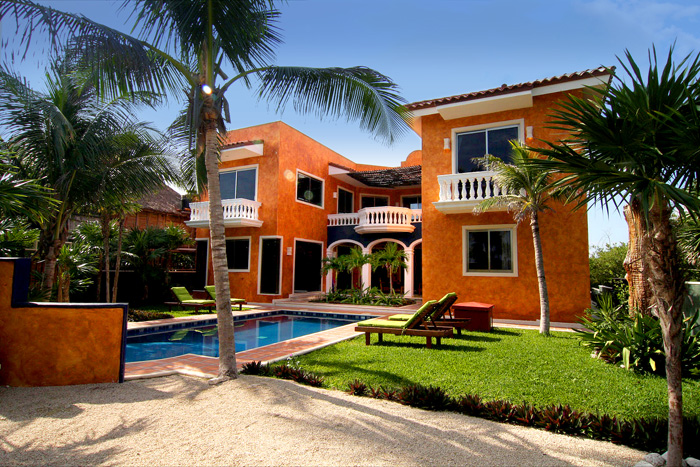 Casa Perla Grounds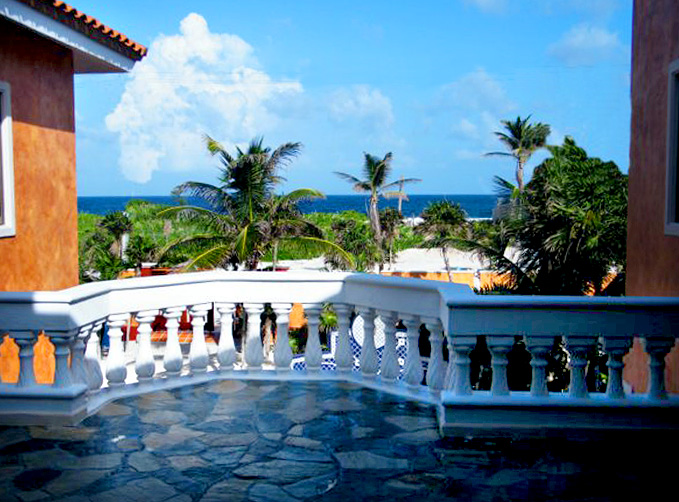 View from Second Story Veranda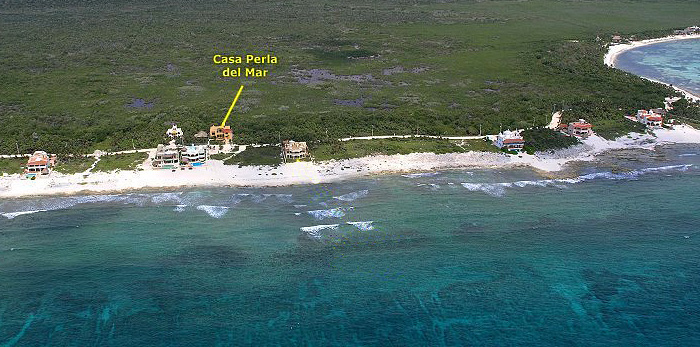 Aerial View of Casa Perla del Mar in Tulum on the Mayan Riviera

View inside photos