Where can i buy groceries?

Grocery Stores:

Soriana is a recent addition to Playa del Carmen and is located on the western side of the highway, to your right, coming from Cancun, to your left coming from Akumal. It is located within a very large mall area on the south end of Playa del Carmen. The mall is easy to spot, with access via the frontage road that runs parallel to the highway. Just look for your first "retorno" or frontage access.

Chedraui and Mega Comerical have easily accessible locations just off of highway 307. Each of these offers a substantial selection and variety of products making it easier than ever to eat well for cheap during your visit. Fresh produce, imported meats, beer, wine and other spirits, beach toys, snorkel equipment and clothing are all available. For a quicker trip consider the Super San Francisco in Tulum. This is an easy option for staples, fruits and vegetables.

Where can i buy gas?
Purchasing Gas:

PEMEX is the national chain of fuel providers and the only official outlet. The PEMEX stations are easily recognized by their bright green color scheme. Unleaded gasoline is referred to as "Magna Sin". Some stations also offer "Magna Premium" which has a higher-octane level.
Be prepared to pay for your fuel with Mexican Currency. Although many PEMEX stations accept US Currency the exchange rate is very poor.
During busy travel times gas shortages are not infrequent. Always top off your fuel tank when near a station.
Gasoline is measured in liters in Mexico, 1 gallon = 3.3785 liters
Be aware that some gas stations in Mexico have been known to attempt certain 'rip-off' ploys. To avoid being ripped-off, make sure the fuel pump is set to $0.00 when you begin fueling.

Do you have any tips for me while i'm here?

A few don'ts:
Don't bring expensive jewelry
This is a very safe part of Mexico but as with travel everywhere use common sense and respect that you are in a foreign country
Don't speed and do not drink and drive- there are numerous police checks along the way as this is a long, flat, straight road, and folks want to drive FAST

Where can i find a doctor in Tulum?
Brand new hospital just as you enter (from Tulum) Playa del Carmen going North on HWY 307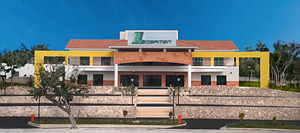 HOSPITEN Riviera Maya
C. Balamcanché Lote 1, MZA.30, Carr. Federal, Playacar Fase II en Playa del Carmen
77710 Quintana Roo. México
+52 (984) 803 10 02
Fax: +52 (984) 803 16 06
email: rivieramaya@hospiten.com

Additional Doctors

• Dr. Ramirez has an office in Tulum on the south side of town right next to the Subway shop.
984-138-8246
• Dr. Diaz has a practice on the corner of Constituyentes and 5th - by the Porto Real in Playa Del Carmen.
984-745-0294 www.playadoctor.com

How do i get a taxi?
Taxi Information

• Candelario Joaquin Taxi No. 74
984-130-5178
• Marcos Ara Comby - Colectivo hasta 14 personas
984-114-8838
• Sindicato de Taxistas tulum
984-871-2029